What A Difference 3 Months Makes || Time Magazine Names Person of The Year
On Wednesday Time magazine honored the victims of sexual harassment the world over with their prestigious 'person of the year' cover going to The Silence Breakers.On the cover, Ashley Judd, Taylor Swift, Susan Fowler, Adama Iwu and Isabel Pascual all women that have spoken out about personal experiences of sexual violence representing the millions of women around the world that have suffered a similar fate.
To put things into perspective, in early October 2017 The New York Times and The New Yorker reported on sexual advances and allegations made again movie mogul Harvey Weinstein.What ensued was a tsunami of reports directed towards some of the most powerful men in the world including Today Show's Matt Lauer and Senator Al Franken. The #metoo movement created by women who had experienced similar violations went viral on social media giving further steam to the cause.A mere three months but what a change, with daily resignations that at first surprised us, now are expected.The question today being, who is next?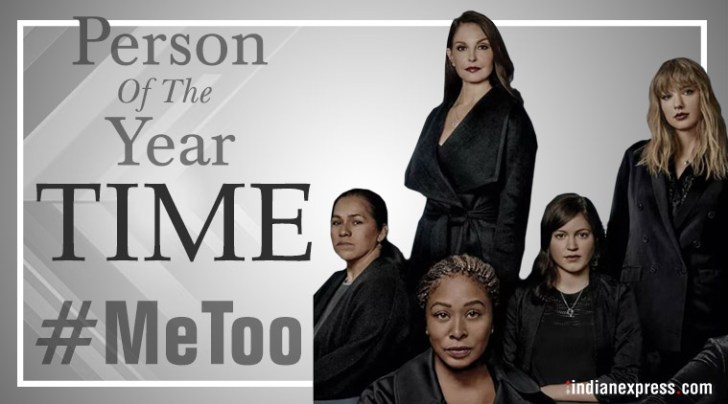 The five women on the cover couldn't be more different, what Adama Iwu a corporate lobbyist in Sacramento pays in a month's rent is more than what Isabel Pascual makes in two months as a strawberry picker in Mexico.What unites them is the feeling of helplessness and violation they experienced and continue to grapple with.Ashley Judd was propositioned by Harvey Weinstein in 1997 at the very beginning of her career.
As for Taylor Swift she was groped by radio DJ David Meuller. After she complained about the incident, the radio DJ was fired and sued Swift for million in damages.
"I'm not going to let you or your client make me feel in any way that this is my fault," she told the lawyer. "I'm being blamed for the unfortunate events of his life that are a product of his decisions. Not mine." In an interview with Time Magazine Swift says that moment on the stand fueled her indignation. "I figured that if he would be brazen enough to assault me under these risky circumstances," she says, "imagine what he might do to a vulnerable, young artist if given the chance."
A closer look at the photo and you will see an arm on the right hand side of the photo.This belongs to a Texas hospital worker who requested to remain anonymous, for fear of retribution.She represents all those women out there that are not ready to share their story.
In past years the Time 'person of the year' has gone to US President Barak Obama, Pope Francis and to Donald Trump in 2016.
---