The Perfect Shade For Every Nail Shape And Skin Tone || CIIN's Ultimate Guide
Different -God given- nail shapes call for different nail polish choices.. Many a times you just love the nail color on your friend's fingernails, only later to try it on your own hating the results so much.. The reason behind this lies in the beauty of diversity.. Believe it or not nail shapes and lengths along with skin color play a major role on how different shades look on different hands.. Short, long, wide or narrow, fair or dark skins are all factors to consider when choosing the best nail hue, enhancing your assets is always a smart thing to do, below CIIN gives you a simple guide on whether a certain color will suit your nails or not!

If You Have Short, Square Nails
Your aim here is to soften the square edges and simultaneously elongate the appearance of your nails.. So Sheer nudes and shimmery metallics like rose gold work beautifully for your case, and since this shape tends to be wider (and look shorter), you might want to steer away from any inky blacks and dark blues as they can look a bit harsh and give the impression you are a daring teen with an attitude!
---


If You Have Short, Round Nails
Your aim here is to target a crisp and clean look on your soft and curved tips. Darker hues especially classic reds and creamy pastels (like periwinkle blue) work beautifully for your nail shape. It is also recommended to leave a teensy space on either side when painting in order to create the illusion of slimmer longer nails.
---


If You Have Long, Narrow Nails
Ok, women in this category are the luckiest.. Long, slender nails look so elegant as is! So imagine adding a sultry red or burgundy polish, the result will be especially glamorous. Another option would be fleshy pinks and nudes but make sure they're a shade or two lighter than your natural skin tone. Our advice is to steer clear of risky blues and purples as they may come off as sci-fi cinematic!

---
If You Have Long, Wide Nails
This shape is the most flattering and thus works well with almost any color. Whether you love your nudes, bolds, sheers or opaque, the sky is the limit when it comes to shade selection. You even have the best of both worlds when it comes to filing your nails, those with naturally rounder shapes can file their tips straight across to look more square—and those with square tips can round off the edges to soften their appearance.

Finally you need to factor in your skin tone.. Just like our hair and our makeup, our nails should be matching our skin tone.
If You Have Fair Skin
The trick with pale skin tones are finding polish shades that compliment, rather than compete with or wash out your fair complexion. Go for a sheer pinkish nude rather than a beige, clean and cool blue-toned red, both sheer pinks or super bright fuchsias with cool undertones. Navy is a fun option too.
---
If You Have Medium Olive Skin
From a bronzy glow to olive skin, women who don this skin tone can handle something that is a bit more beige. When it comes to reds, go for a shade that has a pop of orange to it. Red with gold undertones work perfectly. Peachy-pinks, intense sky blue, and deep grape shade look amazing as well..
---
If You Have Dark Skin
High impact, pigmented hues should be your aim.. While every shade of lacquer looks amazing on dark skin, stay away from light, baby pinks. Go for neons and bright fuchsias. Purple that holds a darker berry tone will look magnificent. As for blues, embrace the brightest cobalt shades. When it comes to nudes, cream and beige nail polishes with sheer, jellylike formulas win again. Deep reds work well with darker skin tones as well.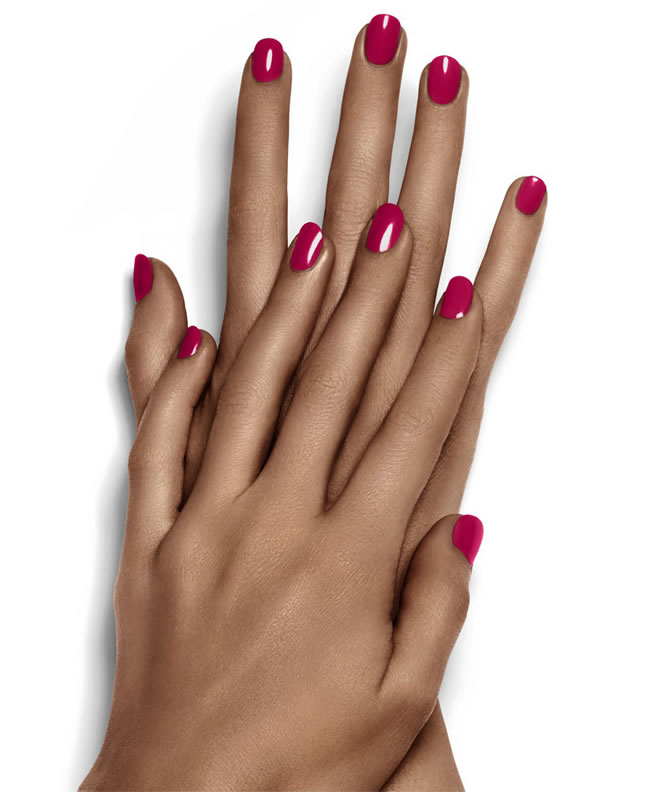 ---