The New Spanx Are For Your Arms Not Your Bottom
As a tribute to all things that shape and smooth, it is time we wear our confidence on our sleeve.. Literally. Are you ashamed of your bat wings? Do you crave perfectly toned arms? Do you constantly hate the way your arms look while dressed up?Well it's time to Introduce the Arm Spanx, the latest Spanx creation, because your arms too need some TLC..Taking layering to the next-level, and 5 years in the making, Arm Spanx will launch on the 25th of September..
Spanx founder Sara Blakely said they're
"a solution that will smooth and flatter your arms and feel super luxe on the skin too, we wear tights on our legs to transition skirts and dresses into the fall and winter seasons," she said, "but why not on our arms?"
So what are the Arm Spanx?
They're basically a crop top made out of tights, and Spanx made it cropped for less bulk under clothes…The arms are completely seamless too. And they won't break the bank, either. Priced at $30 to $34, the Arm Tights will be offered in bright colors like neon blue, hot pink, black (with sparkly sleeves) and ivory, meaning these are definitely meant to be seen — not just hidden underneath. Holding one up, it looks like a shrunken long-sleeved shirt, one that might fit the body of a 2 year old..
What Will You Feel Upon Wearing Them?
The minute you slip into one of those heavenly creations, you will feel the appeal, your arms will look slender and toned and the shirt or whatever top you're wearing, well, will fit much better than you think.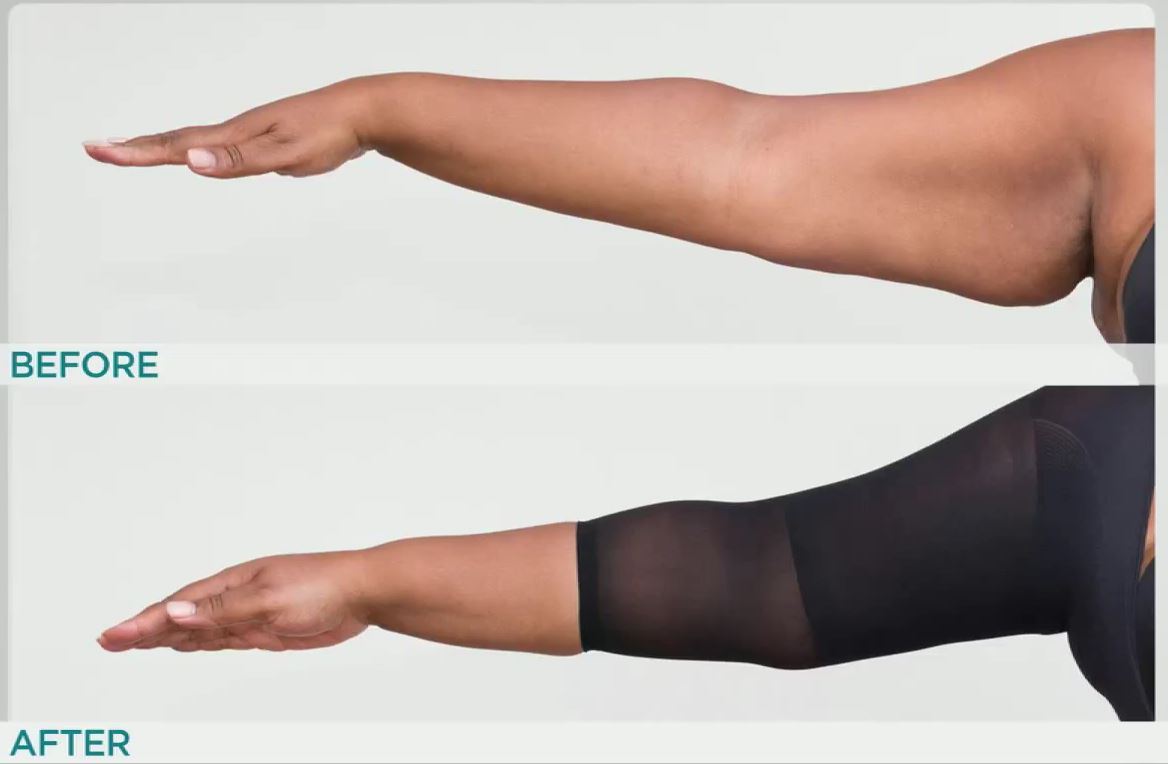 As far as comfort goes, you won't feel constrained, short of breath, or at a loss for normal blood flow circulation. Every woman's nightmare! The array of colors on the market will make it a piece to be seen as well, not only tucked in..
Happy arm hugging everyone!
---