The Girlfriend's Guide to Spring 2018 Denim Trends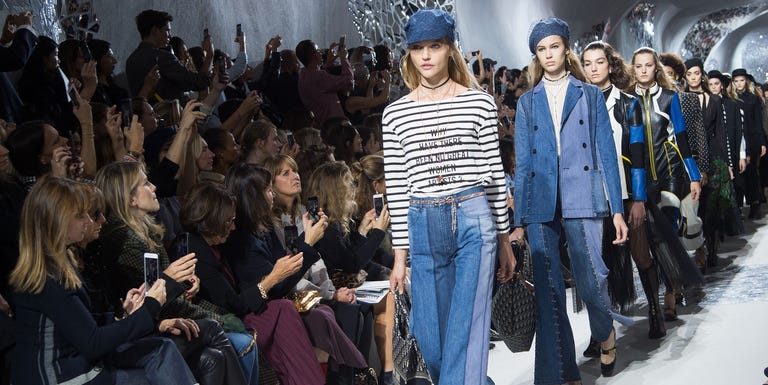 Denim is having a serious revival for Spring.Yes we say this every season, making denim more of a staple and not a seasonal trend.The way it is used from season to season differs however.This is how you'll be wearing denim this Spring.
1 || High - Straight - Cropped
This style just won't let up, the high-waisted, straight legged crop pant is still on trend of Spring. Which means you should totally take advantage of the winter sales and stock up on a few styles.
---
2 || Baggy is Back
We haven't seen this style in a while…The wide leg, baggy pant is all the rage.In soft linen denims and paper bag waistbands, this super comfy trend in all colors of denim is an interesting change.
---
3 || Pale Blue Baby I Love You
The lightest of blues are being used for Spring, which capitalizes on the pastel trends for Spring.Once again in the soft cotton and linen fabrics also popular this coming season.
---
4 || Pastels
We are back to colored denim in a multitude of sorbet shades.These dreamy jeans come in a variety of cuts and look great with pale grey and whites.
---
5 || Raw Denim Clothing
That unfinished blue that we saw so aggressively at Dior this winter has been modified. Unlike the raw denim of past seasons, which was super stiff, Spring's denim is raw but soft which works better for denim tops, skirts and jackets which are trending so heavily.
---
6 || Customized Styles
Whether it's patchwork, tie-dyed or paint-splattered denim there is a great movement towards unique denim.Which goes against our understanding of denim, that staple that we all wear and look the same in…

---