The '18 Golden Globes Black Celeb Attire Auctioned For Time's Up sexual Misconduct Defense Fund
Will you be personally interested to own a celeb gown?
Friday, January 19, at 9 a.m., EST is the date when the 39 black gowns and tuxedos from the 2018 Golden Globes red carpet will be auctioned officially. The all-black dress code that stars adopted for the Golden Globes red carpet this year proved to be a sign of solidarity with abuse victims through the Time's Up initiative. The question remains, will this move be an effective form of demonstration?
According to Vogue, Condé Nast and eBay have partnered with Time's Up to launch the auction, ranging from Reese Witherspoon's Zac Posen full-skirted gown to Zoe Kravitz's sleek Saint Laurent column dress; the looks are being donated by the designers who dressed the stars and the proceeds will directly benefit the Time's Up Legal Defense Fund.

"Through this auction that will take place on eBay, and harnessing the compelling pull of both fashion and activism, we're hopeful that the black dresses worn at this year's historic Golden Globe Awards will raise funds for the Time's Up initiative, and serve to support the stories and voices of those who have been victims of sexual misconduct," Wintour said.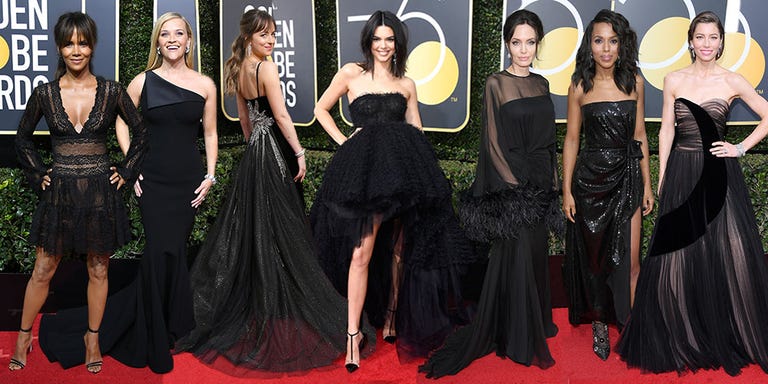 ---