So Who Are The Winners of the WWD Beauty Inc Awards?
Womens' Wear Daily's annual Beauty Inc Award winners were announced yesterday and we are all ears… The award recognizes achievements in the world of beauty on a number of levels.Acknowledging products, brand CSR and even the industry disrupters. Here is the list …

Nannette de Gaspé has unveiled an anti-aging technology and delivery system that offers women a credible alternative to invasive surgery.The product comes in the form of a masque and either restores and rejuvenates or lifts, with targeted sachets for different parts of the body.The Nannette de Gaspé's promise is to bring revolutionary cosmetic solutions to the world through an experience this is light, intimate and beautiful.
---


This foundation, developed by plastic surgeons for IT cosmetics does it all.Starting off as a hydrating anti-aging serum infused with pure color pigments to seamlessly conceal the look of lines, wrinkles and imperfections.This advanced formula is infused with anti-aging peptides, caviar extrat, hydrolyzed collagen, hyaluronic acid, argan oil and the list goes on.
---
French luxury fragrance brand Floraiku is whimsical in its branding yet very specific and scientific in its approach.The Asian-inspired fragrances, 11 to be precise have poetic names or should we say phrases such as 'My Love Has the Color of the Night'.Created by fragrance duo Clara and John Malloy the contents boast more than 50% nature ingredients which is impressive by industry standards.
---
We are all familiar with St. Ives skincare range, the introduction of the award-winning St. Ives Mixing Bar encourages customers to come by a pop-up and customize their very own face scrub or body lotion.Starting with 100% natural exfoliants, extracts and moisturizers, St. Ives becomes a contender in the natural products game.With over 50 ingredient combinations at the bar St. Ives ensured that in addition to a product to go home with the brand is adding an 'experience', the buzz word of the year.
---
Maui Moisture Haircare calls itself a 'wholesome beauty for all hair types.'The brand is free of silcones, parabens, mineral oil and sulfates.Maui Moisture starts with a unique blend of aloe vera juice and pure coconut water.Most shampoos start with deionized water as their first ingredient and this is where the difference starts.

---
There was a time when playful products weren't taken seriously.The beauty industry was then governed by almost formal brands such as Estee Lauder and Revlon. Too Faced founders Jerrod Blandino and Jeremy Johnson set out to prove that fun-loving can also be innovative and scientific.Inspired by Paris, unabashed femininity and glamour, this cruelty-free label has grown into a market leader.

---
It's not difficult to understand why Maybelline won an award last night.For a second go back to the late Eighties and remember the names of affordable makeup, you will probably come up with Maybelline, Cover Girl and Revlon.Now consider the advancements on the Maybelline front relative to the others.The brand has pushed through to remain a market leader with collaborations with Gigi Hadid and some of the most sought after makeup artists in the world.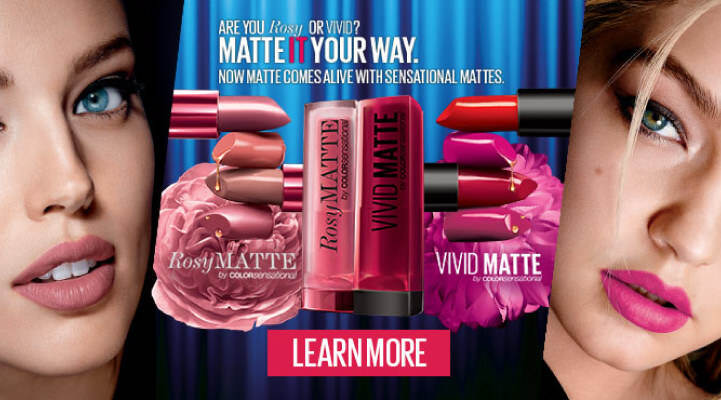 ---
Well this comes as no surprise really, with more than 48 foundation shades on offer there was a strong message of diversity and acceptance that came with this launch.The founder, Rihanna is one of the most lucrative marketing names in the business, pegging her name to a brand was bound to make serious waves.

---
Beauty Pie will change the way you shop for makeup forever.If you were to consider the cost of making the product and the final retail price you will realize that a large percentage actually goes to the store that sells the product.In addition to that there is of course the cost of formulating the product in the first place. This is where costs are being duplicated because everyone is formulating their own yet similar formula…
Marcia Kilgore a huge name in the beauty industry decided to do a couple of things.Firstly, cut out the middle man, so the products are only sold online on the brand's site which substantially reduces cost.
She then decided to pool the scientific talent and instead of spending millions on new yet similar formulas, Beauty Pie simply sources the very best in the market purchasing the product from the labs themselves and placing the Beauty Pie label on it, private-label style.
The third thing she did was be fully transparent on the cost of the product, packaging and the markup which took the guesswork out of how much we are actually paying on a product.
The Beauty Pie site takes it a step further by providing customers with two ways of shopping on the site.The traditional way, with products priced competitively… However if you were to make the most of the system a yearly subscription is recommended that gives customer's heavily reduced prices on products, which could of course mean that you buy plenty more…

---
Following through on what we said above about companies making similar products just packaging them differently.Well Wunder2 High Tech Beauty set out to change all of that.In their own words, "At Wunder2 our passion and vision is to create beauty produces with new, revolutionary technologies that work to help you achieve a more beautiful you."
Their cutting edge technologies include premafix which was created to lock color pigment and fibers onto the skin for up to three days without flaking or fading.This technology is found in their Wunderbrow product.
There is also the dermaporting and flex-tensor technologies that you can read more about by checking out their website.

---
Ever considered customizing the color of your foundation ?Ever considered customizing the color of your foundation using a APP ???Well you can actually.Bare Minerals offers their fresh-faced liquid foundation in the shade that suits you best.Just download the app on iTunes or Google Play(kid you not), scan your face using the MATCHCo revolutionary technology and voila.Your personalized bottle of foundation is delivered to your doorstep, and the cherry on top, it's got your name on it !

---
Julep is the kind of beauty company that talks to you, not at you.It has taken community and communication to a whole new level with products that include trending ingredients such as turmeric. It's line of foundations and concealers covers a very broad range of skin colors, and they have a beauty lab.Customers are encouraged to send their feedback on products in order to better them, and also create new ones!

---
It takes a lot to be recognized in the beauty industry when you are a small independent company.Drunk Elephant is committed to using clean ingredients on all its formulations. The DE promise is that clean ingredients will only be used if they directly benefit the skin's health or support the integrity and effectiveness of their formulations.The suspicious 6 (silicones, chemical screens, sensitizing colorants / perfumes, sodium lauryl sulfate, essential oils and drying alcohols) are not present in any of the products.Drunk Elephant is a firm believer that these six are the root cause of almost every skin issue.

---