Michelle Obama's Official Portrait Dress Has Sparked An Interesting Conversation!
Yesterday saw the unveiling of the Obamas' official portraits at the Smithsonian, a traditional for all presidential families. The two paintings by artists Kehinde Wiley and Amy Sherald were well received by the subjects themselves, the public opinion varied between 'too casual for it to be official' to 'we love their approachability.'
One of the conversation pieces last night was the choice of dress by Michelle Obama by American designer Milly. The first lady snubbed many of the American couturiers that she has previously worked with in favor of a more reasonably priced ready-to-wear brand. The dress which was especially for the occasion was designed by Michelle Smith the designer behind the brand and Michelle Obama's stylist Meredith Koop.
When asked about the thinking behind the dress Smith said it was meant to be, "a dress that Mrs. Obama could wear in her everyday life, as well as in this iconic portrait…It's made of stretch cotton poplin print in a clean, minimal, geometric print without reference to anything past or nostalgic, which gives the dress a very forward-thinking sensibility - this is very Michelle Obama."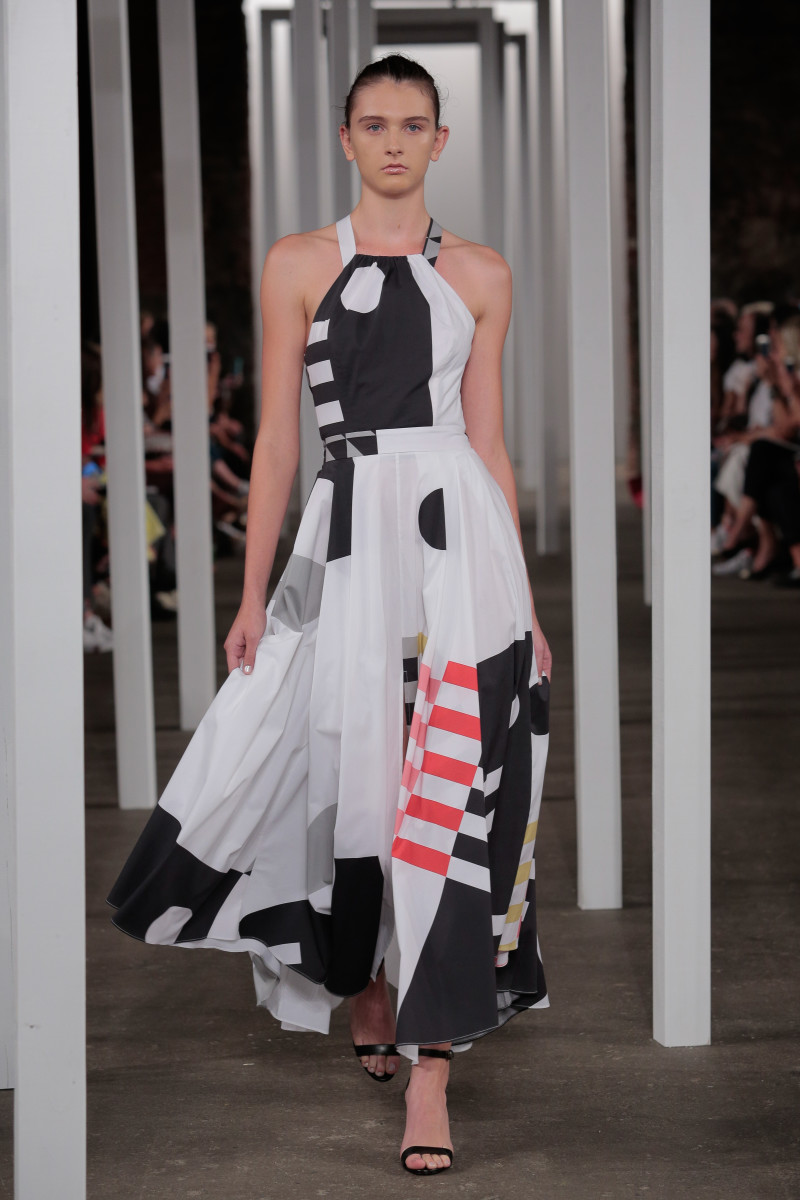 The First Lady which was best known for her progressive approach to many things including her wardrobe. There have been many instances where the First Lady opted for less expensive brands to better reflect her attitude towards fashion. Perhaps this is something she wanted to be remembered for…
The designer herself went on to explain "It's up to Mrs. Obama to say why she chose this for the portrait, but I would say that it's a very modern, emotional dress with a very womanly, very American spirit," Smith says. "The dress also reveals her arms, which I believe is groundbreaking and very modern for a portrait of the First Lady." She adds, "her portrait represents her perfectly—her intelligence, modernity, confidence, sensuality, and kindness. It's a very open, honest, and beautiful portrayal of her."
---