Melania Trump Glitters in Erdem Here's What Worked and What Didn't
There are a lot of things we can agree on, one of them being that Donald Trump is despicable. What we often disagree on is whether or not Melania Trump his poor wife should be featured at all. Well, by association it is hard not to dislike Melania. That said, she appears to be a very good mother and always looks absolutely miserable by the side of her husband.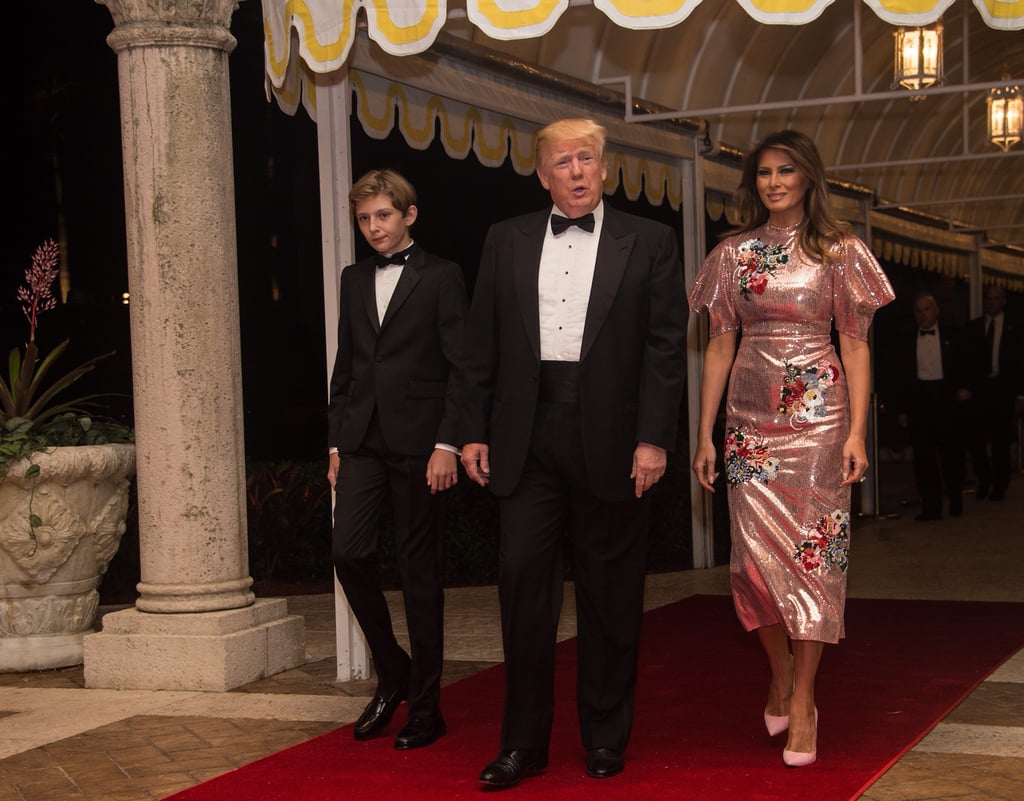 Well the New Year's eve bash hosted by the Trumps wasn't any different, again she looked absolutely miserable. Dressed in a $5000 Erdem masterpiece FLOTUS sparkled in her attire because she couldn't pull off sparkling with joy.
There were a couple of things we couldn't help noticing about the look, let's face it we're sure she has a great stylist. Firstly, Melania is one of those women that has an 's' shaped torso. This means that regardless of how thin she is, her protruding stomach gives us the impression that she has a bit of a belly. That's not actually the case, it's the way her torso is shaped, it sticks out at her tummy.
This point hasn't been lost on her stylist which always makes a point of accentuating Melania's higher waist which is her smallest area.


What we can't agree with the stylist on is the round neck and bouffant sleeves of this dress that made her broader and bigger on top. Melania is naturally bigger on top, this needs to be kept balanced with her smaller hips, this dress didn't help here. Melania looks best in a V neck that accentuates her cleavage and long neck. This dress created a big block of glitter that did little for her.
---