Fashion Predictions Countdown Day 9 || Can the Reign of Gucci Survive?
Once upon a time God created Gucci's Alessandro Michele, a man that would turn the ideals of fashion upside down. The fact that very few people could actually afford Gucci clothing meant that sales of Gucci accessories would sky rocket, handbags specifically. The Gucci Dionysus becoming one of the most sought-after handbags of 2016 and 2017.
Well all that is about to change because God also created Balenciaga's Demna Gvasalia. Having replaced Alexander Wang in October 2015, Demna (who is the founder of rebel brand Vetements) has created an equally desirable product at Balenciaga. The uniquely modern design quite unlike anything we have seen of late means that we want to own a piece of Balenciaga no matter how small. Small as in handbag of course!
We predict that 2018 will be the year of mainstream Balenciaga. Yes you have seen the bags worn on fashion bloggers and those courageous few. Next year the styles will grown on us, the triangular bag suddenly looking 'normal' and more of us will venture into Demna's world of Balenciaga.
You want to really know when a bag becomes mainstream? When the fake shop starts carrying it. Give Mahmoud a call!
To check out our other predictions, click here.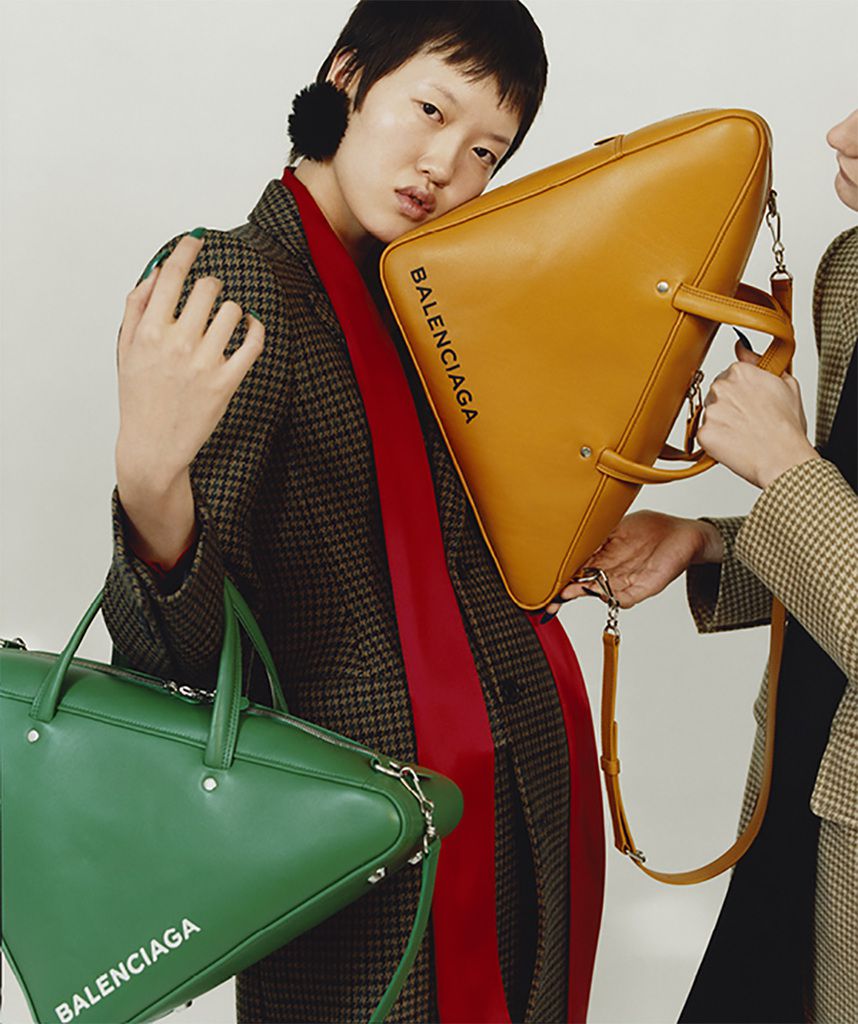 ---