Buy This One Piece || Fall's Smartest Spend
The feminine silhouette will never go out of style, ask women the one feature they want most and many will say a tiny waist. That's because a small waist will help you maintain an hourglass silhouette as much as possible. At the end of the day, proportions matter more than size. The smaller your waist the more you can get away with non-existent or generous curves.
If there is a single fashion trend that accentuates the waist most it is the belt. This season fashion is less fussed about what kind of belt, and more focused on highlighting the waist most. The number of belt styles on the market is impressive. Everything from a super wide corset belt, to a thin double belt. There is of course the utility belt as well, that has taken the fashion world by storm thanks to fashion label Off-White.

There are a couple of pointers though, just to ensure that it's your waist that is the focus, not the crumpled white shirt, or the belted, overly baggy blazer that is making your waist too thick. If you do happen to belt your high waisted pants always remember that the belt highlights your back as well as your front. Avoid belting a pant that creates a muffin top for you. If your panty-line is showing, it will show more once you put that belt on…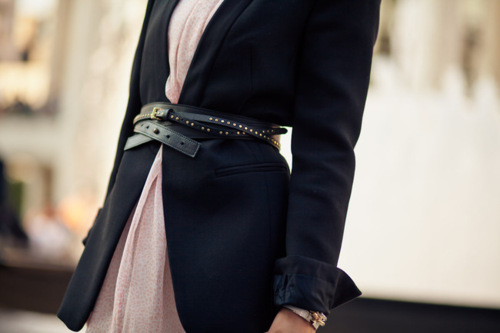 ---