DJ Khaled's The New Face for Weight Watchers!!
It is no secret that January is the month of resolutions, and celebrities - just as us mere mortals - also have some resolutions of their own. Committing to a healthier lifestyle is always at the top of everyone's resolution list, and the latest celebrity to latch on to this craze is none other than DJ Khaled.

The 42 year-old producer announced on his twitter account that he has partnered with the famed weight loss company Weight Watchers to become their social media ambassador and that he has already lost 20 pounds on the program. There is no denying the massive reach of DJ Khaled's social media influence; the extent is probably demonstarted by the fact that Weight Watchers stock rose 8% after this announcement was made yesterday. Oprah Winfrey tweeted her support for DJ Khaled saying "Can't wait to see you #blessup this program". Oprah is another Weight Watchers face and she has acquired 10% of the company in 2015.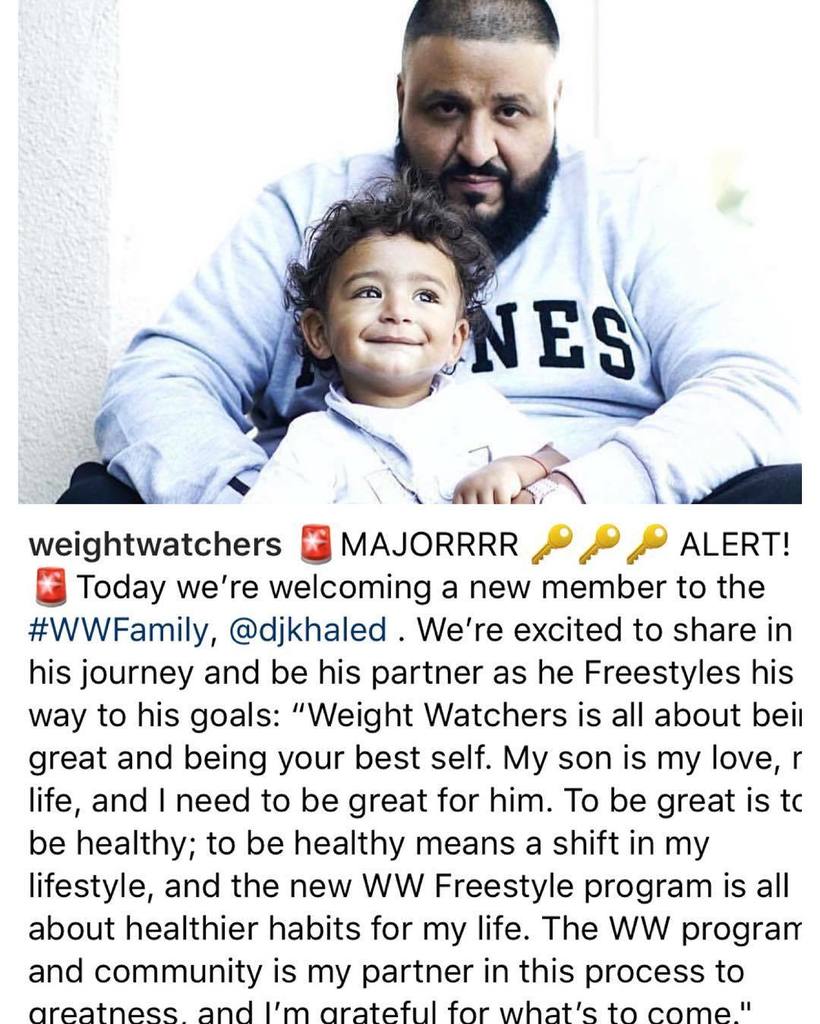 The Weight Watchers system is based on a Smart Points system, where every food or drink item is assigned a smart points value based on nutritional value, calories, and fat content. Dieters have the option of choosing their food items based on a daily set value, thus prompting them to make healthier smarter choices. Approximately 1.1 million members attend 32,000 Weight Watchers weekly meetings around the world.
---