Blake Lively in Chanel || What Went Wrong
We'll be the first to tell you that Blake Lively has impeccable style, and we are pretty sure it has nothing to do with her stylist.You can almost tell when someone has a stylist because the clothes may look good but they don't always jive with the celebrity's persona, not so with Blake.
That said, we had to do a double take in her Chanel look at the New York Premiere of her latest movie: All I See Is You, on October 16, 2017.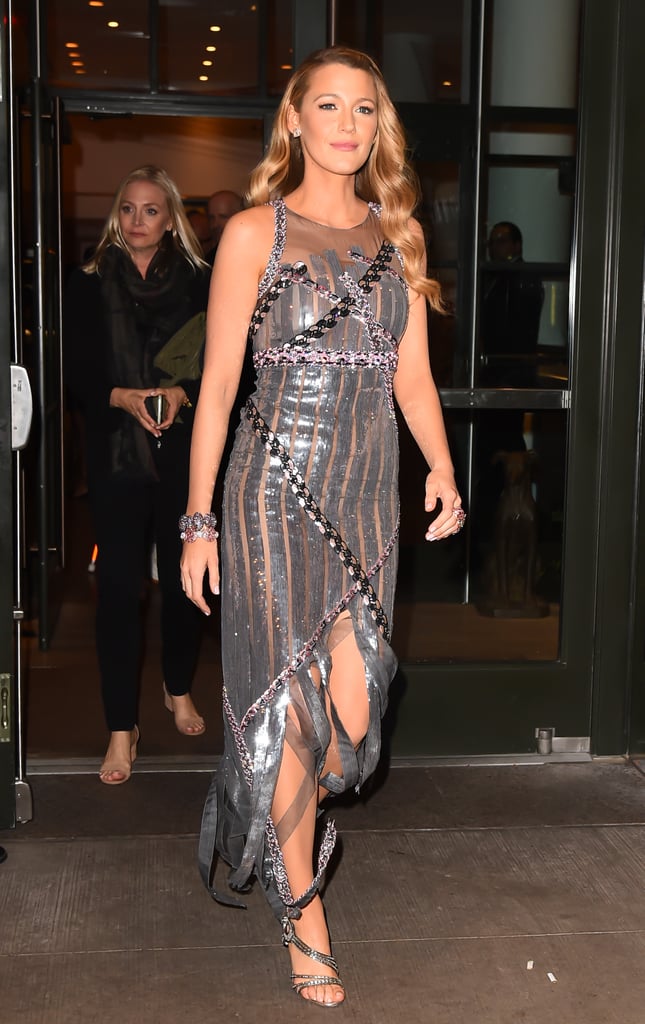 Dressed in a vintage 2007 Chanel Couture silver dress, we had to ask ourselves why we weren't loving the look, although we were in love with the dress.
Firstly, it's high-waisted…When was the last time you saw Blake in a high-waisted piece ?Exactly!This thirty year old has pretty enviable figure, what we love most about it is the fact that it's real..she's not overly thin.
She has great curves and when she accentuates her waist her hourglass figure is highlighted.High-waisted dresses look great on women that have fabulous legs, a generous busom but not too much of a waist…With Blake the dress drew our eye up to a place that was thicker than her waist which is never a good idea.The fact that the neckline was closed off, meant that her cleavage couldn't compensate for it either.
Another issue is the placement of the pailette bands on the dress. The fact that the closed off neckline was congested with bands meant that her hip area in contrast appeared larger than it really was…There is just a big block of silver from the high-waisted band all the way down to where the bands join again mid-thigh that would make anyone look wider.
Thirdly, most of the time Blake Lively is in high-heeled pointy shoes and they work beautifully on her.The sandal's horizontal band across her toes (although technically pretty) didn't help her look any thinner.Rule of thumb, if you're feeling 'round' put on a pair of pointy, high-heeled shoes…

---