A Little Bored of Summer? || Here's How to Wear Fall Trends Today
If you can't see another stripe, or simply want to stand out in a crowd, it's time to incorporate some Fall trends into your wardrobe.No, we won't be suggesting fur just yet (fake fur that is), but there are some great trends that will fit nicely into your wardrobe starting now. CIIN breaks it down for you.

1 || Red
In the sea of pale pinstripes and fuchsia pinks that are trending heavily, set yourself apart with some bright red.Whether you opt for a dress or a blouse is up to you.Adopt two trends in one with a great red, head-to-toe pantsuit.This will be your go-to piece in a month's time anyway, its not too early to start.
---


2 || The Pantsuit
The return of the head-to-toe, one color pantsuit has been strong to say the least.The Fall runways were crowded with masculine matching jacket and pants.For those ladies that need a little more femininity, add a sexy blouse or bodysuit.You can also belt your jacket with a basic black belt to define our waist further.

---


3 || The Silhouette

Say farewell to your loose shirts, and add a few fitted tops to your wardrobe.Matched to wide leg pants or a floaty midi skirts.This is the silhouette of the Fall season, so get in on the action early.We defined this silhouette as the triangle a few articles ago, simply put, ensure that you are hugged in at the chest and set free at the hips and beyond.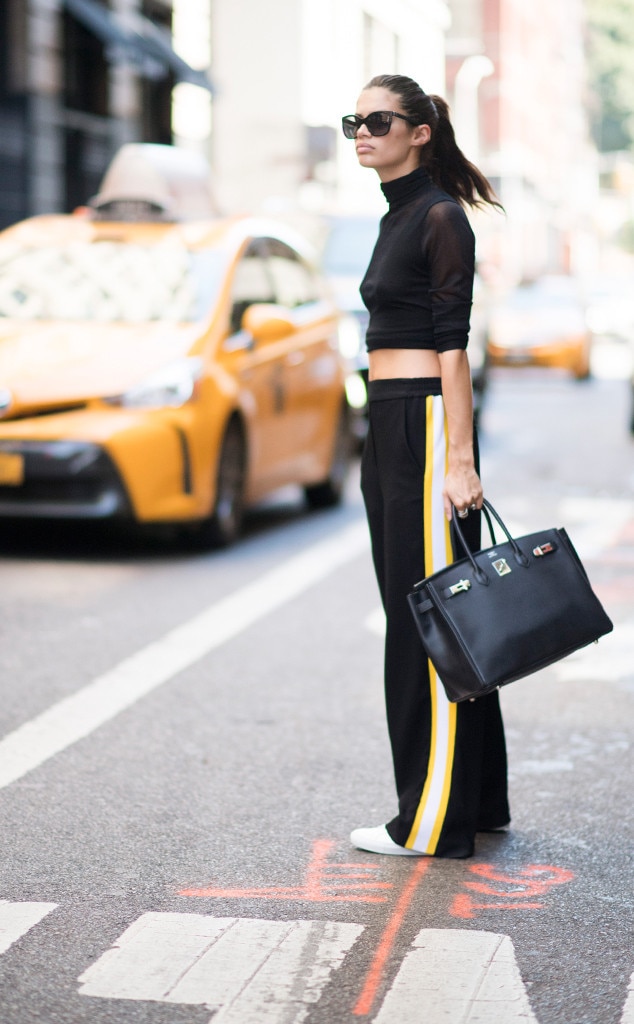 ---


4 || Silver
Silver is not just for evening wear this Fall.Daytime skirts and shimmery tops, not to mention shiny silver shoes dominated the runways.It may take a little getting used to, which means tread carefully with silver, add a shimmery halter neck top or silver pumps for a start.

---


5 || The Knit Dress
It is time to put away your floaty shirt dress and give a midi knit dress a chance instead.Fall is all about knits for sure, but the knit dress is a little sexier than a usual sweater dress.Once again fitted up to the waist then flaring ever so gently afterwards is ideal.The operative words on this trend are 'midi' and 'gently flared', otherwise it will look a little dated.

---


6 || The White Bootie : Disclaimer || We hate this trend !
Honestly, we have complained about this trend before BUT there are no signs of it abating.If you can't win them, join them we say.The white bootie is the shoe of the season, pair it with denim or a knit dress.They are generally pointy with a medium heel, both stiletto and block heels are acceptable.

---